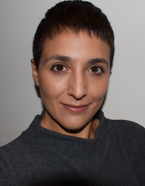 Even if we are willing to help, it can be hard to listen to the reality of a loved one's lived experiences and how these have affected them. If someone has trusted you enough to open-up, they are asking you to witness their reality even if it can't be changed. Being listened to makes people feel understood and believed. It is valuable to be present as much as you can to make others feel heard, and less alone.
Words are shaped by many factors such as culture and society. Therefore, they can feel loaded to people in emotionally vulnerable situations, perhaps to the point of re-triggering.
When speaking to a loved one, it can be helpful to 'mirror' the words they are using to describe what has happened, and how it has affected them. This helps people feel believed and heard, perhaps at a point when they are still coming to terms with it all themselves.​